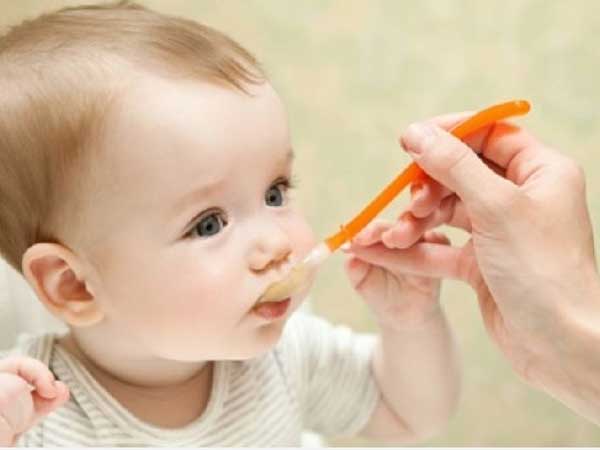 PRANAV AYURVEDA PANCHAKARMA CLINIC Offers best Suvarnaprashan treatment. We are famous for panchakarma treatment and the best Suvarnaprashan doctor in Chinchwad. Our aim is to provide best and relief services with our efforts and your satisfaction. Our clinic gives better ayurvedic providers. Dr Priti Deshmukh is a Suvarnaprashan doctor in Chinchwad. She has been practicing for over many years and has helped many people with their health problems. Dr Priti Deshmukh believes that Ayurveda can be the best solution to all medical problems, but it needs to be practiced in an environment which is conducive to its practice. This is why she started her own clinic - Pranav Ayurveda Panchakarma Clinic - where she can practice her skills without any interruptions.
Suvarnaprashan is the energy booster for every child. When you want to search for the best doctor for your baby then visit our clinic. The clinic has been providing care for people from all over Maharashtra and has a highly qualified team of doctors and staff.
What is Suvarnaprashan?
Swarna Prashana and Swarna Bindu Prashana, an antiquated ayurvedic formula likewise a known tonic for children. Which aids in upgrading the immunity and improves insight in kids. It follows up on mind, brain, immune system, skin and promotes development and improvement, maintains health, manufactures protection from contaminations by creating non-specific immunity.
It helps in treating upper respiratory tract infections and prevents common cold and flu. Apart from treating diseases, it improves memory, intelligence, verbal and cognitive functions of the brain.
Ingredients of swarna prashana
The ingredient list is as follows:
Vacha
Giloy
Shankh pushpi
Brahmi
Vidang
Pippali
Kuth
Swarna bhasma
Pure honey
Marich
Shunthi
Cow's ghee
Ashwagandha
Amalaki
Best Suvarnaprashan Doctor for your Baby
One of the most important decisions you will make as a parent is choosing a doctor who can take care for your baby. A good ayurvedic suvarnaprashan doctor is one who has experience in all areas of pediatric medicine, understands the latest medical advances, and is able to provide information about different procedures and diseases.
The best Suvarnaprashan doctors in Chinchwad for your baby are a good decision and a good choice. No one can replace the place of mother and good doctor for your baby. Then come to our clinic and meet the best Suvarnaprashan doctor in Chinchwad.
Suvarnaprashan is a trusted name in the motherhood industry. The team at Suvarnaprashan has an experienced doctor who can deliver accurate and safe deliveries. We have a board of specialists who provide ayurvedic care to infants & toddlers as well.