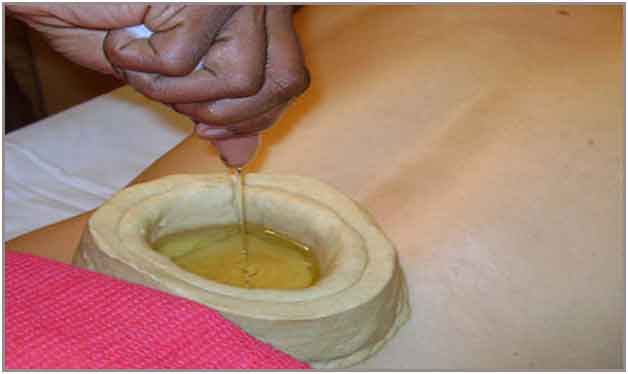 Pranav Ayurveda Panchakarma Clinic is a holistic clinic that provides an integrated approach to well-being. They offer a range of treatments for back pain and other ailments. Dr Priti Deshmukh, who runs the clinic, has been in the field of alternative medicine for many years. The clinic offers treatments such as Ayurvedic massage and other therapies which help in improving the overall health of a person. Dr Deshmukh also offers innovative treatments such as acupuncture, reflexology, and herbal medicines to those who are looking for effective solutions.
We are a better treatment provider in Chinchwad. Our aim is to make patients feel relaxed and happy after using our treatment. Pranav Ayurveda Panchakarma Clinic gives Panchakarma as well as ayurvedic treatment for back pain in Chinchwad.
Our clinic provides ayurvedic treatment for back pain in Chinchwad, the second most common type of disability worldwide, according to the global burden of disease study. The cause of back pain can be anything from a herniated disc to arthritis. In Ayurvedic medicine, diet plays a big role in preventing and treating back pain.
Ayurveda for Back Pain Treatment
Ayurveda is a traditional medical system from India. Its main goal is to help people maintain overall health by practicing preventive medicine and taking into account the patient's complete physical, mental, and spiritual conditions.
Back pain is a common problem and it can be caused by many factors. Ayurvedic treatment for back pain in Chinchwad can be an effective way to deal with the pain. Ayurvedic treatment is a holistic approach to treating back pain. It combines the use of yoga, massages, and herbal remedies that have been practiced for thousands of years in India.
A lot of people suffer from back pain, and medical science has been unable to find a cure for it. It is an ancient Indian system of medicine which focuses on the balance between mind, body and soul.
The following solutions for reducing pain particularly back pain. Here they are:
Stay warm
Reduce your intake of spices
Eat warm foods
Causes of Ayurvedic Treatment for Back Pain
Poor posture
Poor physical fitness
A sudden injury
Chronic injury
Repeated injury
Inappropriate lifting technique
Poor nutrition
Smoking and drinking
Psychological distress
Today, many people are turning to ayurvedic medicines for their pain management needs as they are a drug-free solution to back and joint pains. Many a times Ayurvedic doctor suggests Snehan (Body Massage), Swedan (Steam Bath) and Basti (Panchakarma treatment) to cure the back pain.
Lack of nutrition, day to day routine many people suffer from back pain. For those people we offer ayurvedic treatment for back pain in Chinchwad.