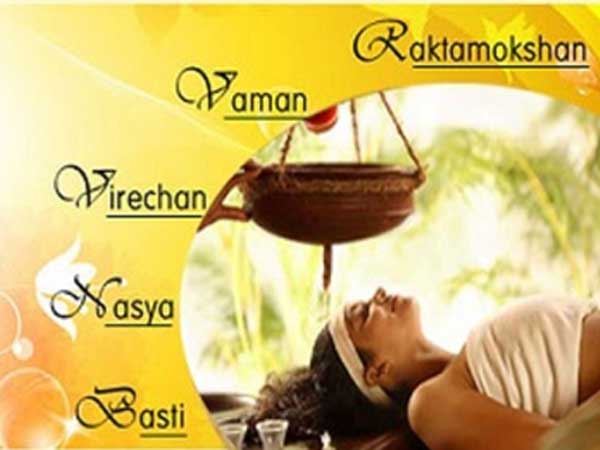 Many people refer to ayurvedic centers for the chronic diseases. Pranav Ayurveda Panchakarma Clinic is a leading panchakarma Center in Pimple Saudagar. We are quality panchakarma service providers.
Pranav Ayurveda Panchakarma Clinic in Pimple Saudagar is one of the best ayurvedic clinics in India. It provides quality treatments and outstanding services to its patients. The clinic is well known for its outstanding services and quality treatments.
Dr Priti Deshmukh, a renowned ayurvedic doctor is the director of Pranav Ayurveda Panchakarma Clinic. She is giving her best at the panchakarma center in Pimple Saudagar. She has helped thousands of people to get rid of their ailments and live a healthy life by providing them with Ayurveda treatments.
Panchakarma center in Pimple Saudagar that offers panchakarma treatments. We are trying to promote our services. We have a team of experienced Ayurvedic physicians who offer many therapies which includes herbal medicines, oils and other therapeutic techniques. These are very beneficial for people who are suffering from chronic diseases. When you think about removing our disease root then visit our panchakarma center in Pimple Saudagar.
Introduction to Panchakarma
The word Panchakarma means "five activities" or "five therapies" and is a branch of Ayurveda. It can be used to rejuvenate the body and mind by cleansing the body's five elements—earth, water, fire, air and space.
Panchakarma is a traditional ayurvedic treatment that has been known for many centuries to help people live a healthier life. It is one of the most effective treatments for all sorts of health problems, including those caused by stress, unhealthy lifestyles and environmental pollution.
Panchakarma is a holistic treatment process that was developed in the ancient Indian tradition of Ayurveda. It means 'five actions' and these five actions are to cleanse, nourish, rejuvenate, strengthen and balance the body.
Panchakarma is a holistic therapy that involves a combination of five processes:
Vamana (emesis)
Virechana (purgation)
Nasya (nasal administration of medicated oils)
Sweda (bloodletting)
Raktamokshan (medicated enema)
The treatment is used for purging the body of toxins and rejuvenating it with natural therapies. It is a complete detoxification treatment that removes toxins from the body and revitalizes the system.
Specialty Of Our Clinic
Pranav Ayurveda Panchakarma Clinic is a wellness center that offers panchakarma treatments to patients. We provide a wide variety of services for the treatment of various illnesses and disorders like diabetes, obesity, infertility, skin issues and more.
If you are looking for an outstanding panchakarma clinic in Pimple Saudagar, then you should visit our clinic. We provide quality treatments to patients with a variety of illnesses and disorders like diabetes, obesity, infertility and skin problems. The Panchakarma center in Pimple Saudagar offers a range of therapies for both physical and mental well-being. The treatments are designed to detoxify the body and promote healing from within. All therapies at our centre are based on Ayurveda which is an ancient Indian system of holistic medicine that focuses on the interconnectedness between mind, body and soul.