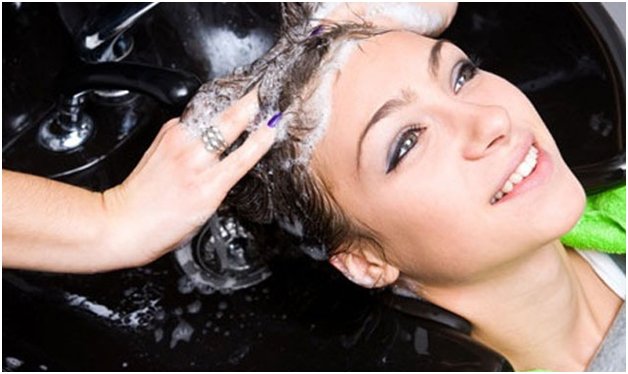 Pranav Ayurveda Panchakarma Clinic provides hair loss ayurvedic treatment in Pimple Saudagar. This treatment depends on the ancient ayurveda treatment for hair loss. Hair loss ayurvedic treatment in Pimple Saudagar for hair growth is very effective and has no other side effects. In this treatment hair loss is treated from the root cause and strengthens the hair scalps. The clinic provides ayurvedic treatments and herbal medicines for various types of hair problems like thinning of hair, dandruff, baldness etc.
Sometimes, imbalance of pitta elements is responsible for hair loss. The explanation of the hair loss issue can be attributed to unhealthy lifestyle & stress out of our daily routine. Pranav Ayurveda Panchakarma Clinic is one of the best clinics for hair loss treatment in Pimple Saudagar. They provide treatments for all types of hair loss conditions and have experienced doctors who are well versed with the latest treatments available in the market.
Nutritional deficiencies, pregnancy, medical conditions like diabetes, thyroid, and intake of certain medications like steroid, immunosuppressant and chemotherapy that time hair loss ayurvedic treatment in Pimple Saudagar is the best option. The clinic offers a range of treatments for hair loss like Pranav Ayurveda Hair Loss Treatment, Ayurvedic Scalp Massage, Alopecia Treatment , Hair Packs and more.
Best natural activities hair fall are as follows
Practice yoga & meditation for happy mood
Drink sufficient glasses of water around 2-3 litres every day
Do not comb wet hair
Sleep of 7-8 hours
Avoid beverage like tea, coffee and any other hard drinks
Eat iron and protein rich diet
Avoid spicy and oily food that only aggravates pitta
Hair Loss and Its Prevention
Hair loss is a very common problem in today's world. It can be due to hormonal changes, stress, and other factors. However, hair loss can also be a symptom of an underlying medical condition that needs to be treated by a doctor. Hair loss can be a distressing condition for many people. It can be caused by a number of factors such as stress, hormonal changes, an underlying medical condition or even genetics. Hair loss is not only distressing but also leads to low self-esteem and depression in some cases.
Hair loss condition is very common that affects both men and women. It can be caused by many factors like genetics, age, illness or certain medications. Ayurveda has been used for centuries to treat various ailments including hair loss.
Ayurvedic treatment for hair loss involves massaging the scalp with herbal oils like coconut oil or almond oil to stimulate blood circulation in the scalp which helps in hair growth. Ayurveda believes that hair loss can be caused by many factors such as stress, pollution, poor nutrition or genetics. So, it's important to find out what are your triggers for hair loss before starting any treatment.
Prevention of hair loss can be done by home appliances only at an initial phase. A more advanced stage requires medical treatment. Dr. Priti M. Deshmukh is the pioneer of Pranav Ayurveda Panchakarma Clinic and has dedicated his life towards the service. Our team is one of the best for hair loss ayurvedic treatment in Pimple Saudagar. To book an appointment with the expert team, take a virtual visit to the website.