Welcome to Pranav Ayurveda Panchakarma Clinic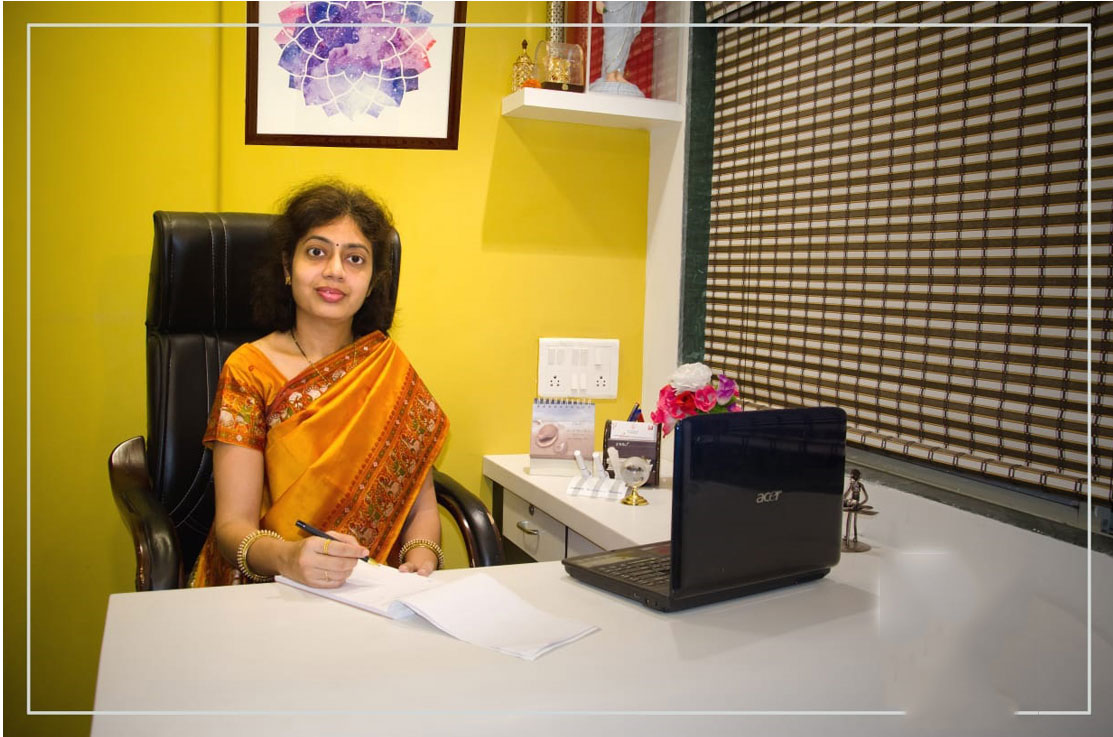 Dr. Priti M. Deshmukh is the pioneer of Pranav Ayurveda Panchakarma Clinic.
She has completed M.D. (Ayurveda) from Dr. D.Y. Patil Ayurved College, Pimpri, Pune and BAMS from Sumatibhai Shah Ayurveda College, Hadapsar, Pune.
She has an experience of over 16 years in the field of Panchakarma, Diet-lifestyle consultations and Herbs. She has an active role in Panchakarma treatment and as an Ayurveda Consultant.
Has stood "First Merit" in all 3 years of BAMS from Maharashtra State.
Dr. Priti Mangesh Deshmukh has received two awards at International Healthcare Leardership Award Ceremony, 1st for individual as "Woman Health Care Personality of the Year 2021" and 2nd for "Most Innovative Ayurveda Healthcare Clinic of the Year" for Pranav Ayurveda & Panchakarma Clinic.
Proud recipient of "Jeevaka Award" from Himalaya Drug company.
Maharashtra State Topper in "Abhyanga Mardana" from Tilak Maharashtra.
Vidyapeeth at State Level. Abhyanga Mardana is a one year certification course to learn various massage techniques.
Fellowship at "Dinacharya Institute, Newyork".
Worked as "Research Assistant" in Central Government project through.
Sinhagad Institute of technology, Pune.
She has also attended many International and National seminars on Ayurveda and Yoga.
PRANAV AYURVEDA PANCHAKARMA CLINIC
The main aim is to lighten the authentic science of Ayurveda.

Trained therapists are available to provide quality treatment which will surely help recovery from disease
---
Ayurwoman Award 2019
Dr. Priti Mangesh Deshmukh received Ayurwoman Award 2019 in a National Conference organized by Arpan Ayurveda pharmaceuticals on 15th December 2019 in Bhopal for exemplary contribution as female doctor in Ayurveda Field at National Level.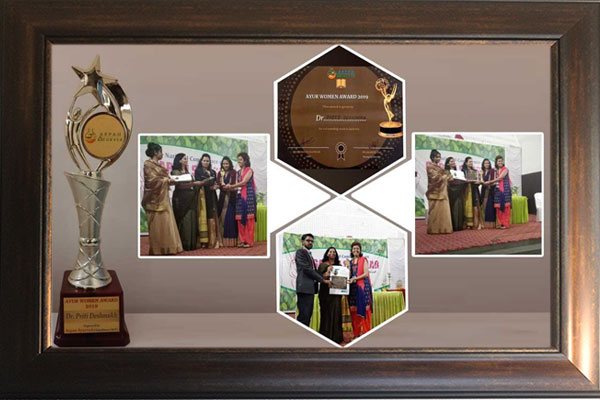 ---
ACHIEVEMENT - 2021
Dr. Priti Mangesh Deshmukh has received two awards at International Healthcare Leardership Award Ceremony, 1st for individual as "Woman Health Care Personality of the Year" and 2nd for "Most Innovative Ayurveda Healthcare Clinic of the Year" for Pranav Ayurveda & Panchakarma Clinic by the hands of Shri Faggan Singh Kulaste Union Minister of Rural Development and Steel, Shri Sunil Bhalara - Minister U.P. State and Film Actress Poonam Dhillon @ Novotel Resort and Spa, Goa